Web
Design

&

Development

Agency
Let us transform your vision into reality!
Known to be USA's leading digital agency, we understand the importance of capturing the essence of your brand & transforming it into a visual reality. Our custom web design & development services are designed to offer you user-friendly, customer-centric & innovative solutions to help you increase conversion rates & maximize revenues!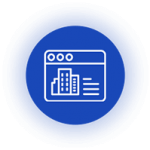 Website architecture is the way a website is structured. Our Expertise enables us to customize your website's architecture based on your niche to ensure that every customer experience is unique & profiting for the brand.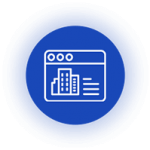 No matter how eye-appealing a website is, if it doesn't give the customer a good or satisfactory user-time, it'll eventually be disregarded. However, to ensure that doesn't happen with your brand's website, we offer speed optimization so that the user can experience the navigation of a lifetime.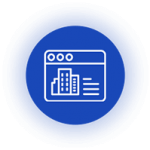 Modern programming are quick techniques such as channel coding, source coding, line coding that are used widely by the developers at our end to ensure the best of the performance of your website.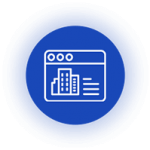 Mobile Optimization ensures that any user who navigates your website on his mobile gets the same experience that a desktop user gets. We, at ContentMajestic understand this therefore we make sure the websites we develop are absolutely mobile friendly.
How much opportunity is your company losing because of an underperforming website?
Building a website is easy, everyone's doing it! But developing a functional website is what the challenge is all about! A website that is not only built for an online presence but to build a brand identity that transforms your audience into customers while giving them the experience of a life-time, is what a great website circles around. Luckily for you, Content Majestic understands this completely!
We're a
Growth

Focused your Business/Brand
Perfect! Now hand it over to us so that our experts can analyze your web design & development requirements to identify the scope of your dream website & customize it for execution.
Conversion Ratio Increase
Custom Web Design & Development Agency
Having a digital presence nowadays is not a big deal. There are multiple brands out there that can help you build a website, but what counts is a good online presence that can help you attract your audience & make them stay! This is exactly what Content Majestic has in store for you. Our experts make sure that when we're done with you, you are left with a website that not only looks appealing but has a user-friendly interface as well.
Want to Reconsider Your Decision with an Essence of Professionalism This Time?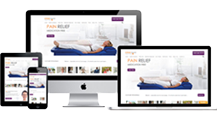 Free Revisions (If Needed)

24/7 Customer Support Service
Fully Optimized & Responsive Website

Your
Website's

First Impression is your Brand's Last Impression
While many disagree with the phrase, it stands the perfect ground where websites are concerned. A website serves as the first impression of your brand. An impression that determines whether the visitor will leave or transform into a customer.
Having an underperforming website can result in:
Our designers & developers here at Content Majestic are well aware on the uncertainties that can befall a poorly designed website & hence offer personalized solutions that can aid a brand in:
What are your timelines to complete a website design & development project?
The timelines of the project are completely dependent upon the scope & deadline of your project. Once the scope is identified, milestones & deliverables are established & shared with the client for approval. Based on that the timelines are established.
What if I don't like the website?
All the work done by us is an outcome of full-dedication and hard work; therefore, the chance of the website not meeting your expectation doesn't really stand. Serving in this industry for a long time and standing as a custom web development company, we only complete the designing of your website once we obtain your approval. However, if you don't like the website afterwards, you can still reach out to us and get the changes made as per your requirements.
How much will it cost me if I take one of your web design packages?
The cost of your website and design development can only be determined and obtained once we are aware of your requirements. Your quote entirely depends on the scope of your website requirements. However, our pricing proposals are highly cost-efficient and are designed with the aim of bringing ease to the businesses therefore you shouldn't worry about the prices at all!
Time to
Invest

in Your Business's Success
Take a look at the Website Development & Web Design Packages we have in store for you
5 To 7 Page Startup Website
Content Management System
2 Email Addresses
10 Stock Photos
Blog Integration
FREE Google Friendly Sitemap
FREE 1 Year Domain & Hosting
Complete W3C Certified Html
Complete Deployment
10 Page Website
Content Management System
5 Email Addresses
5 Stock Photos
Blog Integration
FREE Google Friendly Sitemap
FREE 1 Year Domain & Hosting
Newsletter Subscription
Search Engine Submission
Custom Forms
News Feed Integration
Conceptual Liquid Website
Custom ECommerce Design
Unique Sub Page & Ui Designs
Mobile Responsive
Striking Hover Effects
Unlimited Products
Featured Product Showcase
Shopping Cart Integration
Payment Module Integration
Seo Friendly/Lightweight Coding
W3C/Semantic Web Compliance
Content Management System
15 Email Addresses
10 Stock Photos
Blog Integration
FREE Google Friendly Sitemap
FREE 1 Year Domain & Hosting
Custom Forms
News Feed Integration
Social Media Integration
Reviews by
Valuable Clients
Hear Out from Some of Our Successful Business-Retaining Clients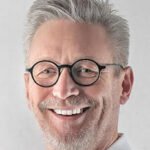 Ben Patterson
Dragging the attention of consumers, in a market where there is monopolistic competition isn't easy at all. When I started my women clothing business, it was barely getting any recognition from the audience, because of the already-existence of so many competitors. 'May it be because of the quality of my products or perhaps the marketing', I used to ponder.
When I consulted ContentMajestic, known to be one of the top website development company they delivered a full-fledged analytical report about my website. It lacked CTA's, had bad user interface and the visuals were really not eye-appealing. Within a few days, they fixed all the bugs and redid my website, stayed in touch with my team to take their feedbacks along the way. Now, I make thrice the revenue, I used to make before and it was only possible because of this web design agency.
Hauely Lucifer
It isn't easy to bring or introduce something new in the market. My aim was to fill market with all the herbal and organic hair care products while I had those big competitors, selling chemical-oriented hair products among me, who have established themselves as prominent market leaders.
I knew to stand out in the market I had to perform out of the box which is why I contacted ContentMajestic for their expertise and several years of experience. Their consultants first obtained all the information regarding my business, asked for the niche and the nature, as well took an insight from my business plan. Then their outstanding web designers and developers did an outstanding job in creating my website. I don't know much about the designing and developing aspects but one thing I can say is that it was exactly the way I wanted and had imagined.
Now, I'm a recognized hair care brand in the market because of our veganism & herbalism. And the revenue we generate, a big part of it only is dedicated to these professional.
Crimson Gloesph
Since the last 6 months, I was noticing a drastic drop in my sales figure. For the initial 2 months, I couldn't figure out the problem but then later realized the reason was my slow and lagging website. To get the issue resolved, I needed a professional's assistance and ContentMajestic came in my mind.
When I reached out to them and gave them the access to my website and other credentials, they did an analysis of my website and informed me about a lot of issues. The main issue was my slow and less responsive website. The customers were being attracted but were also driven back because of the lagging website. They fixed the issue of my website by doing latest coding, as well as introduced my website to an advanced navigation and made it user-centric. Now I have my clients back, with an even more amazing website. All thanks to them!